When it comes to flourishing home health or hospice agencies, in-house employees are unequivocally the top contributors to organizational success. However, regardless of their skill, talent, and capability, these professionals lack the availability and time to keep tabs on the Medicare industry's ever-changing tides. So, it turns out that outsourcing medical billing can prove to be highly beneficial for the smooth functioning of your organization.
At Dominion Revenue Solutions, we have collaborated with numerous home health and hospice agencies to provide them with the best healthcare services possible. Over that time, we have provided them with highly efficient and compliant medical billing processes.
The initial thought of moving your revenue collection process to another firm can seem daunting. However, it is quite beneficial for the stable functioning of your Medicare or Managed Care agency in the long run.
This article entails a comprehensive guide for you to understand how outsourcing medical billing may be the best financial move for your practice.
What are outsourced medical billing services?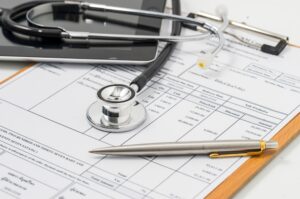 Medical billing can prove to be a nightmare for medical practice. The effort and money consumed on the billing side make it a time-consuming task. As you have to hire extra staff to cope with the detailed work.
Outsourcing medical billing is a process in which your company lets a company like Dominion Revenue Solution deal with collections and billing complexities. You can rely on the years of expertise of our professional team to provide you with a comprehensive and efficient way of coding and billing your procedures.
Why outsource your medical billing?
Outsourcing medical billing provides a sustainable and controlled approach to overall revenue cycle management. The major impetus behind the practice's medical billing outsourcing is the long-term viability it provides. The numerous benefits of outsourcing medical services extend to diverse areas of your practice.
Here are a few reasons why your organization should opt to outsource medical billing services:
Medical billing is a full-time job
In the medical field, professionals wear many hats owing to the wide range of responsibilities. Nonetheless, to keep tabs on transactions in a timely and accurate manner, you need a separate professional entirely dedicated to medical billing as it's a full-time job. By outsourcing medical billing, you can save your in-house staff adequately that can be allocated to other apt needs.
Comprehensive performance reports
One may think outsourcing medical billing is all about relinquishing control of your practice's Revenue Cycle Management to a set of strangers. But this is far from reality. Outsourced medical billing will provide you with unprecedented transparency into your revenue cycle. The billing team will be obliged to provide you with positive marks on the defined set of metrics.
Dominion revenue solutions will keep you better informed of delays and payment issues along with comprehensive performance reports. With us, your practice can maintain control of revenue cycle management without micromanaging or overseeing any billing staff.
Cut down cost
In-house medical billing constitutes a lot of hidden expenses which makes it an unwise investment. You can ignore overhead charges (benefits, insurance, training costs, and payroll) and software/hardware installation costs by outsourcing medical billing.
By opting for Dominion Revenue Solutions, you can efficiently maintain your billing department. Also, you can provide a more sustainable approach to your revenue cycle management.
Professional Consultation
With rapidly evolving industry regulations, there are a lot of complexities involved in the overall process of Revenue Cycle Management. Our professionals at Dominion Revenue Solutions always stay updated regarding the latest Medicare trends and standards. We ensure that our team is always dedicated to providing best practices in Home Health and Hospice.
Outsourcing medical billing to Dominion Revenue Solutions can help you avoid common stressors involved in the billing process. By trusting our firm, you can gain access to expert consultations and training. Let our experts manage your medical billing process in the most efficient and comprehensive ways so that your agency can focus on other improvements and ultimately patient care.
Healthcare Reimbursement Simplified
Improved Cashflow - Maximized Revenue
Contact DRS
610 Uptown Blvd Suite 2000
Cedar Hill, Texas 75104
Phone: 1-888-471-9333
Fax: 214-489-7435
Get Results With The DRS System