Revenue cycle management is an integral component of all hospice and Medicare practices. No matter how exceptional the performance of your Medicare staff, you can't keep the doors open based on the quality care you provide. Paying close attention to finances is unequivocally just as important. Medicare practices and hospices may find themselves scrambling to remain viable, while other practices around them are thriving if they do not maintain a steady stream of revenue.
In the end, your Hospice billing function or revenue cycle management is what governs the overall growth of your hospice. Revenue cycle management constitutes all the clinical and administrative activities that are associated with revenue generation. Dominion Revenue Solutions manages your entire Medicare hospice billing process from enrollment and insurance claim submission to the debt collections and payments.
What is a hospice billing company?
As the name implies, a hospice billing company specializes in regulating the whole revenue cycle process and collecting revenue from Medicare, Medicaid, or insurance companies, for organizations.
Our experts are skilled at getting back every dollar your agency is entitled to, even when that means billing a number of different sources. Here are a few benefits of working with Dominion Revenue Solutions.
Benefits of Working with a Hospice Billing Company
Hospice claims denials are medical billing errors that reflect the clinical work performed by your team. If your clinicians fail to provide accurate and complete documentation upfront, then your entire back-end revenue cycle will be filled with delayed payments and rejected claims. This limpidly states that in the absence of outsourcing hospice medical billing services, your staff will spend valuable time correcting mistakes and chasing down claims.
You have to outsource medical billing services for the smooth functioning of your revenue cycle process. Here are a few incentives for you to hire medical billing services in Dallas.
Staff can focus on their core mission
Your Medicare staff already has a responsibility to provide the best end-of-life care services to your patients. If you burden them with hospice medical billing services, their performance is likely to be affected. By outsourcing hospice medical billing services to Dominion Revenue Solutions, your staff can focus on their core mission of providing exceptional hospice services to patients.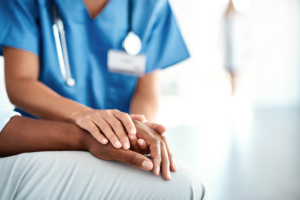 Fast recovery of unpaid claims
Dominion Revenue Solutions holds a proven track record of recovering long-due claims in a few days. With our denial management expertise, we will revise, review and submit your claim, and most probably, we will collect them too.
No need to go through the hassles of training
Hospice medical billing services is a job that requires proper training and guidance; even when you opt for in-house hospice medical billing, there are hardware installations and other additional charges included. With Dominion Revenue Solutions, you can manage your hospice billing revenue cycle without even going through these unnecessary hassles.
You can mitigate the risk of financial stability
By placing the weight of your internal billing and revenue management on your in-house staff, you may put your financial stability at stake. Let our experts at Dominion Revenue Solutions take care of your hospice medical billing and revenue management. With their years of experience in hospice billing management, they will regulate your claim denials in an efficient and timely manner.
With Dominion Revenue Solutions, you never have to deal with losing key personnel or negatively impacting your revenue cycle process. Dominion Revenue Solutions will regularly submit, manage and monitor all your claims so that you can collect your pending dues in a faster and efficient way.
Healthcare Reimbursement Simplified
Improved Cashflow - Maximized Revenue
Contact DRS
610 Uptown Blvd Suite 2000
Cedar Hill, Texas 75104
Phone: 1-888-471-9333
Fax: 214-489-7435
Get Results With The DRS System