Streamline Processes & Deliver Revenue Cycle Consistency
Bring an organization to your business by leveraging Dominion 360. We deliver provider-centered financial and operational education, strategy, and solutions in the home health and hospice agency space.
Your frontline patient care providers work tirelessly providing clients with the best care possible, so why not improve upon processes they manage day in and day out? With Dominion 360 you can! With client-centered and process-driven solutions, delivered in a simple, easily implemented way, we lend frontline workers a hand so they can spend more time with patients.
With Dominion 360, we bring clarity to process improvement and inspiration to your staff.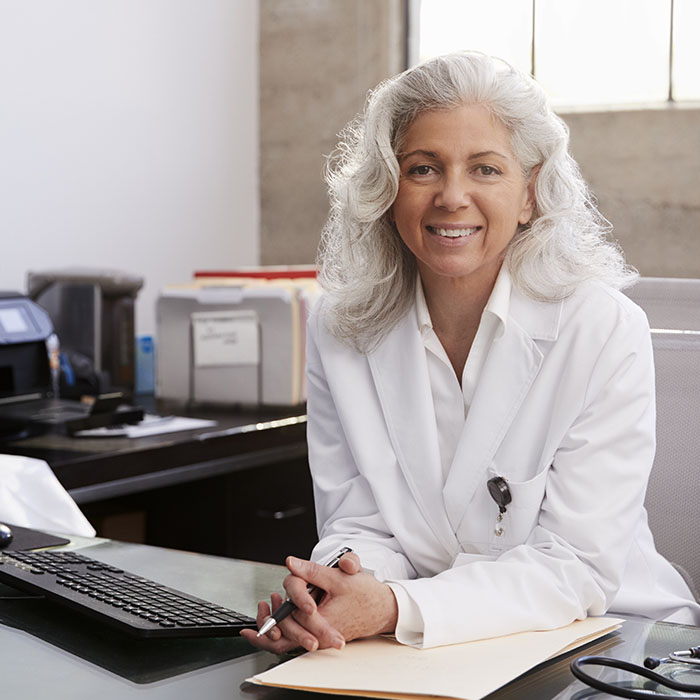 Comprehensive Strategies & Solutions — All In One Place
Outsource Revenue Cycle Management &
Other Operational Activities
Enhance Administrative Organization
Improve Revenue
When you invest in Dominion 360®, you're investing in a streamlined process that simplifies mundane and often complex administrative tasks! Spend more time on quality patient care and increase your ROI with a variety of services and solutions that leverage the best of what you do and make it even better!
Learn more about Dominion 360®!
The Dominion 360® Approach
Dominion Revenue Solutions provides outsourced medical billing and revenue cycle management to home health and hospice agencies nationwide.
To better serve agencies with in-house billing and financial management, we established Dominion360®, which bolsters resilience and profitability by streamlining administrative procedures and providing revenue cycle consistency.
Optimal performance comes from a carefully orchestrated mix of efficient processes, effective software, and well-trained teams, and Dominion360® addresses all of these areas holistically to amplify your results.
Our 25+ years of healthcare expertise spans clinical, operational, financial management, revenue cycle management, payor relations, data analytics, and software technology.
That uniquely qualifies and positions us to provide consulting and coaching that is practical, results-oriented, and relevant.
We bring refreshing clarity to process improvement, customized solution development, and proven team development strategies, and our straightforward educational resources and coaching style will empower and inspire your team to achieve and sustain performance goals.
Likewise, our technology products simplify best practices while incorporating the most current regulatory updates.
Regardless of what stage of development your business is in, we have a solution and/or strategy for your success!
Here's How To Engage With Dominion 360®
Need Training and Support

Purchase self-paced online courses you can watch from the convenience of your office and stay current on industry updates. Get started today.

Need Organizational Structure

Are you a mid-sized agency owner or administrator and it's about time to structure your agency for increased cash flow and efficiency, improved process so you are freed up to focus on patient care?
We offer Cash Flow and Operational Consulting and Solutions to give you the freedom and peace you deserve.
Let's connect for a FREE 30-minute strategy session.
Put simply, we are your one-stop shop for strategy and solutions to manage and grow your home health or hospice agency while maintaining wellness.
Now more than ever, your company's focus needs to be on providing quality patient care. But the increasing complexities of home health & hospice revenue cycle management and operational activities demand attention to keep sustainability and avoid regulatory scrutiny.
We bring clarity of vision to leaders, redefine processes, and inspire staff to follow them, which ultimately leads the entire organization to success.
Dominion360 is also here to take a stand against financial loss for home health agency business owners. We want your business to sustain you financially while adding layers of protection against regulatory scrutiny, potential compliance issues, and business collapse.
We offer education, strategy, and solutions in the following areas:
Financial Sustainability through Revenue Recovery
RCM Process Engineering
Data Analysis and Decision Support
Business Market Expansion
Leadership Coaching and Inspirations
Financial Sustainability Through Revenue Recovery 
Now more than ever, your company's focus needs to be on providing quality patient care. But the increasing complexities of home health & hospice revenue cycle management demand attention to accurate and timely submission of claims and payment collections. 
Timely filing requirements limits for all payors and provider types continue to have tight windows.  With this limitation, providers face increased pressure to submit accurate claims and resolve claim errors in a timelier manner. 
 As outstanding receivables continue to age, it becomes more difficult to secure proper payment. With reimbursement cuts and budgetary constraints, a reality in healthcare, many providers struggle to meet this demand without adequate staffing.
Our program is designed to aggressively pursue your aged receivables until these claims are properly adjudicated. Our collections specialists will focus on collecting older receivables while allowing your staff to focus on more current unpaid claims. Redirecting your staff efforts to more current accounts will allow them to expedite cash flow, reduce DSO, and minimize your risk for future write-offs.
RCM Process Engineering  
Effective cash generation goes beyond billing and collections processes.  In fact, many write-offs occur because of revenue cycle challenges dating from before a claim is ever generated.  Issues within any revenue cycle department can create obstacles to payment or result in write-offs. Proactive evaluation of an organization starting at the point of referral and continuing through to billing and collections is required for achieving efficient cash generation.  
We employ an organization-wide approach to revenue cycle improvement.  By improving integration between clinical and financial operations, providers increase overall collections.
 We have the financial and operational expertise to improve billing and collections practices and the operational processes that impact the billing department. We fully understand the interdependent nature of an effective revenue cycle and can tailor a solution to assist your agency in improving collections.
 Remaining current with the intricacies and changes related to billing regulations and requirements can be a daunting task for billers who must focus on performing their daily billing and collections responsibilities. We offer numerous training options to help maximize your billing and collections efforts including: 
Data Analysis and Decision Support
We have designed a process dedicated to achieving positive results for your home health or hospice agency, individual employees, and customers. The process helps to identify factors that contribute to a desired performance or outcome and how those factors can be maintained, improved, or strengthened, including helping to maximize your healthcare revenue cycle management.
The goal is for your agency to continuously look for ways to improve organizational processes and outcomes. Dominion Revenue Solutions' team of experts will help you navigate this process, assisting you with healthcare data analytics and process tools to evaluate your processes, identify areas of improvement, implement plans and monitor results for your healthcare facility.
Business Market Expansion
With an increasing number of providers and preferred-provider relationships, it's hard to differentiate yourself from the competition. Whether affiliating with an Accountable Care Organization, becoming a preferred provider for referral sources, implementing strategies to enhance relationships, or negotiating improved commercial insurance contracts, Dominion360 can help you to increase agency visibility and referrals by establishing strategies that will build loyalty for your agency as a preferred provider.
Leadership Coaching and Inspirations
While we strongly believe that education is more effective when it's hands-on, all training can be completed remotely via screen share. Additional education after initial training is key to your employees retaining the information learned during training. Recognizing that there is a limit to what employees can digest in a short period of time, we recommend that when feasible, training should be spread out over multiple sessions. Additionally, to reinforce the education, all of our training includes a bank of hours for post-education follow-up. This hands-on, reinforced approach provides far better results than traditional education sessions.
We're always here to help, so if you have questions or want to talk with one of our experts, contact us at (833) 534-4617 or info@dominionrevenue.com.
I'm a home health and hospice agency revenue strategist with over 20 years of experience in health revenue cycle management, process improvement, payor relations, system software and employee management.
As CEO of Dominion Revenue Solutions, I leverage my expertise in clinical, operational, and financial management to provide consulting and coaching that is practical, results-oriented, and relevant.
Specifically, I improve the profitability of home health and hospice agencies through a suite of educational resources, consulting, and technology solutions. As a result, my clients are able to gain traction in their markets and increase their impact as care partners and employers.
My desire to create better healthcare solutions grew organically as I assisted countless home health and hospice providers with medical claims and end-to-end billing processes. Recognizing the need for better operational solutions, I founded Dominion Revenue Solutions in 2016 to provide healthcare administrators with a one-stop resource for all their healthcare reimbursement needs.
Leveraging my experience and exposure working for large healthcare systems such as MD Anderson Cancer Center and Texas Health Resources, I strive to take my home health and hospice agencies to the next level in profitability, efficiency and compliance.
Ultimately, while my processes support business operations, they also lighten the load on the heroic and overburdened patient care providers who need client-centered, process-driven solutions, delivered in a simple, easily implemented way.
Are you ready to improve your home health or hospice business while gifting your staff with solutions they'll love? Reach out today to discuss your situation.
Blessing Jonas, CEO
Get The Details About Dominion 360 Today!
Ready to improve patient care while streamlining administrative tasks? Dominion 360 is here to support you! Get in touch with Dominion Revenue Solutions today to learn more about this opportunity!