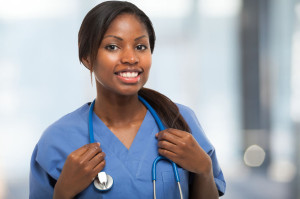 Continuous improvement — it's a phrase that's bandied about a lot in the world of healthcare. And with good reason — evaluating and making plans to improve what you can do is essential to success as well as great outcomes.
One of the factors that healthcare facilities should always consider is Quality Assurance Process Improvement, or QAPI. This is a way to look at what you are doing with your processes, and how that ties directly to your outcomes.
We'd like to share how we approach QAPI and how healthcare data analytics and process tools can work to your best advantage.
Turning data into action
Several steps go along with a QAPI action plan. It often starts with monitoring your data and processes to first see what is truly taking place. From there, experts in the process can analyze what was found and then start a plan of correction to make the necessary changes to better your facility.
Other elements of QAPI services may include survey preparation and remediation, pre-survey emergency preparedness and start-up agency consulting, depending on the needs of the company.
The idea behind all of this is to evaluate the process, find areas of improvement, implement a plan of action and monitor the results to make sure things are working.

Three important areas to consider
As part of the process review, an analysis of the systems you use now is important. Process engineering can bring many benefits to your facility or practice. Here are three areas that can be a part of process engineering.


Referral management: We see if your referral systems are underperforming, especially if they are paper-based or manual. We can show how your processes can be centralized and standardized for greater accountability and improved capabilities.


Claims generation: This is where we can streamline your processes and help you reduce A/R, generate more cash flow and reduce the strain on administrative staff.
Best practices: We know the methods and techniques that can bring better revenue cycle management to your facility. Evaluating your current medical billing and coding practices can lead to areas of growth, including the use of automation and other technologies.
Invest in your future success

Helping you with your data – with guidance on what you can do to leverage it better for your revenue – is just part of the service that we provide to our clients. We consider ourselves your A-team for healthcare reimbursement. We specialize in medical billing, revenue recovery and revenue cycle assessment.
We'd love to work together with you to solve any challenges you may have with cash flow and medical revenue, so you can focus fully on patients and their care. Go to our website to see more about what we can provide.
Healthcare Reimbursement Simplified
Improved Cashflow - Maximized Revenue
Contact DRS
610 Uptown Blvd Suite 2000
Cedar Hill, Texas 75104
Phone: 1-888-471-9333
Fax: 214-489-7435
Get Results With The DRS System