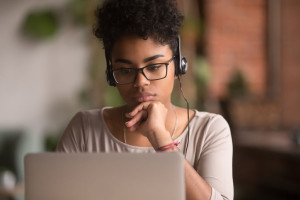 Billing is one of the most complex areas of running your own practice, which includes collection services. With various compliance needs tied to Medicare and Medicaid and other methodology for claims filing, it can be a steep learning curve for your team members.
We wanted to discuss the advantages of outsourcing medical billing and revenue cycle management. Using the expertise of a respected company can help you earn more and reduce the number of appeals you have to go through to receive the proper amount for the care your practice gives.
The benefits are numerous
With the ever-changing requirements for medical billing today, staying on top of the new codes, rules, and documentation is a full-time job. But the reward is capturing full reimbursement for services provided to your patients.
Here's a quick look at what can be done by a company that specializes in outsourcing medical billing.
Faster and more efficient payments can be recovered from insurance companies, Medicare and patients. This includes services for home health administrators, hospices and other healthcare professionals.
A professional medical billing staff provides vital tools to increase cash flow and reduce A/R.
A professional reviews all medical claims before electronic submission, which speeds up reimbursement.
Experienced staff have extensive knowledge of the latest medical coding changes and regulations affecting your healthcare facility.
The best companies offer medical billing fees that are competitive and based on a percentage of collections.
Consistent ongoing A/R management, even during personnel shortages in your office.
Outsourcing medical billing allows your office staff to take care of patients rather than revenue cycle management, improving quality of care.
Proven medical billing and collections processes are applied, which are seamless and do not disrupt cash flow.
Companies can provide extensive month-end reporting, which can deliver an understanding of the status of all money owed and allow for tighter controls on patient account management.
We can help with billing and revenue concerns
We can be the firm that can help you with medical billing and the revenue cycle concerns we outlined above. We can guide you on how to leverage it best for additional revenue. We consider ourselves your A-team for healthcare reimbursement. We'd love to work with you to solve any challenges you may have with cash flow and medical revenue so that you can focus entirely on patients and their care. Go to our website to learn more about how we can support your organization.
Healthcare Reimbursement Simplified
Improved Cashflow - Maximized Revenue
Contact DRS
610 Uptown Blvd Suite 2000
Cedar Hill, Texas 75104
Phone: 1-888-471-9333
Fax: 214-489-7435
Get Results With The DRS System